Silkworm breeding in Kakheti (XVII-XVIII centuries)
Keywords:
Silkworm Breeding, Kakheti, XVII-XVIII Centuries, Trade
Abstract
Silkworm breeding played an important role in the agricultural life of Kakheti in the XVII-XVIII centuries. It is in the interest of our research, during this period, to present the importance of silk production in the economic life of the kingdom. Kakhetian varieties were produced, such as Kakhetian white, yellow, orange, tarati (thin and thinly woven silk fabric).
In the late Middle Ages, the most important center in Transcaucasia was again the capital city of Shirvan (modern-day Azerbaijan). In addition to kham silk, silk, kamkha, satin, velvet, obiar (silk with gold and silver stripes), etc. were made.
Historical documents from the study period confirm the existence of great demand for silk.
The study of historical documents showed a remarkable picture - Tbilisi merchants exported to Turkey mainly goods imported from the Transcaucasian cities, which are mainly influenced by Iran and Iran. An interesting document in this regard is that Georgian traders want to sell large quantities of raw silk purchased in Gillan in the Turkish city of Izmir.
In 1750 the so-called the same "Dariali Road" of "Ossetia" with Russia. The opening of the Dariali Road was preceded by the emergence of new settlements of Georgian merchants in the North Caucasus cities of Kizlar and Mozdok.
The historical material gives a clear confirmation that in the XVIII century. In the second half, there was an established trade network between the Transcaucasia and the cities (yarms) of southern Russia. The first source for getting acquainted with the first stage of trade and economic relations with Russia is the materials of the Mozdok checkpoint which reports the intensive traffic of individual traders in the Astrakhan and Makarievo markets after the opening of the Dariali Road. 
During this period, silkworm breeding was most advanced in Kakheti. Kakheti was locatedon the Gilan-Shemakha-Astrakhan Road, which facilitatedthe foreign trade of the Kingdom of Kakheti.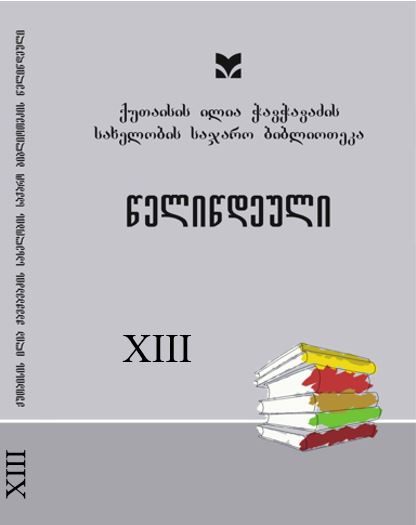 Downloads