Revival of the silk industry in Kakheti - social responsibility of the region
Keywords:
Silkworm Breeding in Kakheti, Employment Promotion, Tourism, Cultural Heritage
Abstract
Sustainable development goals have been adopted to achieve a better and more sustainable future for the entire planet. Defined by all UN member states by 2030 at the 70th session of the UN General Assembly in 2015. These goals address the contemporary global challenges we face: poverty, inequality, prosperity, peace, and justice, as well as climate and environmental challenges.
The article focuses on creating additional jobs in the Kakheti region, protecting cultural heritage, and the revival of silkworm breeding as one of the leading industrial sectors in Georgia.
The article shows the historical sources from the introduction of the silkworm in the fifth century to the production of silk in Georgia in the Middle Ages and its development as an industrial sector in the late 19th century and the 1920s of the 20th century.
Silk production in Georgia is considered an ancient agricultural sector, cultural heritage, and one of the characteristics of the Georgian identity. In the 60s of the 20th century, Georgia produced 4.5-5.0 million meters of natural silk fabric, and 100- 120 thousand families were employed in silk production. In Kakheti, almost all the families living on the banks of the Iori and Alazani were busy taking care of mulberry silkworms. In the 60s of the last century, 4.0-4.5 thousand tons of silk were produced annually in Georgia.
Considering the views, reports, various studies, press releases, and sustainable development goals expressed in the scientific circles on the issues of silkworm breeding, the opinion is expressed that if the leadership of the Kakheti region with the Georgian government consistently follows the 20-year-old It has been around for centuries and in just 50 years, due to the economic-political crisis or other problems, it has again become a source of employment and additional income for the population. 
Kakheti region has the resources, in line with the goals of sustainable development, to revive the forgotten sector, which will contribute to the development of rural family businesses, employment of vulnerable people, as well as the introduction of new directions in the tourism industry.
The population will also become more active and contribute to the community, making the region more attractive to young people, investors, and tourists alike.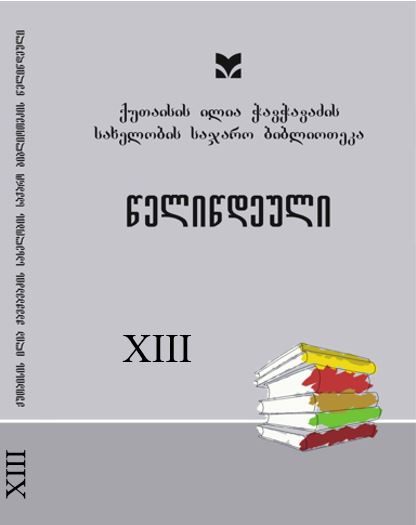 Downloads